This is the harsh reality of predator problems.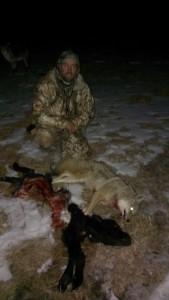 As a livestock owner myself, I know that our livestock is our livelihood. We, as livestock owners, can't afford to let this happen. Bring in the professionals with their equipment to take care of these issues for you. This picture was taken on February 24, 2015, at the start of calving season as our pro-staff was out getting the job done before there were more calves lost.
Thanks to Brian on the calls and thermal imaging and thanks to Paul on the gun with night vision for bringing these coyotes in close to keep cattle safe but yet eliminating the problem with a great shot.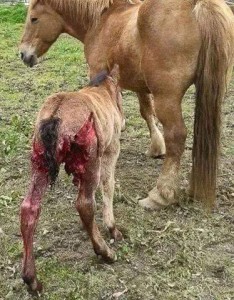 We know these images are hard to look at, however it's even harder to deal with when it happens to your animals. Our professional teams can help to prevent this from happening to your animals.